My colleague and collaborator GreyKnight told me this morning that he is building a megadungeon.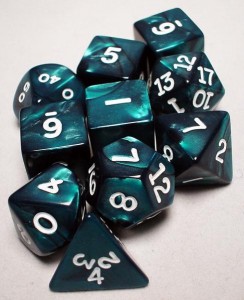 I thought I'd give him a bit of a nudge, and ran a little random generator I'm working on to build a set of 500 Old School styled adventuring sites. The tables originated with Matt Finch's excellent Tome of Adventure Design, applied a little differently than described in the book, and I'm working on rolling my own… but this might help as a start.
Normally I generate about fifty at a time and cull, but I figured since GreyKnight's likely to want a few more locations than I usually look for, and will likely want to look for several that seem somewhat related, I'd give ten times as many as I usually work with myself.
Enjoy!
Skeleton Jars of the Bridal Perches
Deceitful Breeder of the Unfinished Cradle
Chaos-Simulacrum of the Undead Prince
Mantis-Tribe of the Skeletal Mummy
Sinister Abbey of the Poorly-built Galleon
Bandit Troll(s) of the Death-Yeti
Draining-Forge of the Howling Apparition
Resurrected Cleric of the Madness-Cairn
Mutation-Wheel of the Horned Wizard
Harmonic Dancer of the Industrial Bridge
Bone-Bazaar of the Eye-Globe
Horrific Collector of the Discord-Globe
Guard-Ovens of the Arachnid Haven
Monastic Sanctuary of the Ant-Burrower
Dark Slime(s) of the Dragonfly-Sisterhood
Cunning Marsh of the Leech-Wyrm
Genius Centaur of the Sapphire Labyrinth
Enchanted Slime(s) of the Shadow-Rafts
Slime-Kiln of the Brain-Disk
Blood Rat(s) of the Feral Hydra
Granite Megalith of the Plague-Statue
Eldritch Necropolis of the Mutant Hybrid
Flame-Eye of the Carnal Witch
Crypt-Crown of the Deadly Pits
Dragonfly-Witch of the Pattern Pools
Dream-Cliffs of the Weird Webs
Midnight Holt of the Storm-tossed Bastion
Winged Ghouls of the Cannibal Mandala
Ghoul-Harvester of the Poisonous Ghost(s)
Unfinished City of the Ice Hag
Feathered Rat(s) of the Tentacle-Flowers
Guardian Apprentice of the Factory-Edifice
Teleportation Prism of the Entry-Cairn
Hellish Slime(s) of the Fever-Vortex
Factory-Mounds of the Lunar Gatherer
Seaweed-Mansion of the Bridal Sphere
Circular Sanctuary of the Black Hut
Mad Eyeball of the Betrayal-Bowl
Witch-Tower of the Cursed Lair
Contemplation-Hut of the Transformational Frame
Brain-Steps of the Death-Shaman of the Ghost(s)(s)
Unfinished Jungle of the Discord-Wards
Meaning Forge of the Fortified Grotto
Reawakened Manticore of the Ghostly Automaton
Slime-Dreamer of the Pulsing Obelisk
Buried Dome of the Brooding Stockades
Time-Statue of the Mechanical Circlet
Prayer-Garden of the Imprisoned Toad
Spell-Device of the Polluted Jailer
Gnarled Idol of the Levitating Mill
Narcotic Emperor of the Mutation Disk
Hollow Coronet of the Chaos-Ogre(s)
Illusion-Sanctum of the Genius Warlord
Eroding Hut of the Unseen Bat(s)
Rune-Sanctuary of the Lifting-Gallery
Eroding Globe of the Adamantine Monolith
Fossil-Pendulum of the Singular Dome
Dinosaur-Mother of the Secret Cultists
Hellish Wizard of the Curse-Steps
Cursed Father of the Reversible Stockades
Sapphire Mines of the Coastal Edifice
Pattern Forge of the Wasp-Actor
Flesh-Sanctuary of the Prayer-Steps
Paradoxical Garden of the Skeleton Spouts
Sentient Dens of the Malformation-Catalyst
Horned Zeppelin of the Cloned Crawler
Eye-Wards of the Philosophical Prison
Monkey-Larva of the Gluttonous Spider(s)
Murder-Boxes of the Hellish Griffon
Horned Craters of the Tumbled Crags
Ethereal Monastery of the Tall Megalith
Orb-Haven of the Fossilized Asylum
Singular Shrine of the Hybrid Wyvern
Filth-Throne of the Sabertoothed Brotherhood
Harvest-Dimension of the Winged Bishop
Spell-Statue of the Ice Hornet(s)
Harvest-Forest of the Draining-Frame
Forest Dreamer of the Mutation-Disk
Demonic Forest of the Rat-Mother
Simulacrum Mirror of the Pulsing Dome
Prison-Connector of the Confluent Organs
Slave Druid of the Death Pillars
Slime-Salamander of the Crocodile-Behemoth
Sea-swept Abbey of the Mutation Moat
Skeletal Genie of the Glittering Glade
Bandit Creature of the Twisted Egg
Adamantine Lodging of the Slug-Hound(s)
Earthen Forge of the Deluded Executioner
Vision-Crown of the Scorched Golem
Witch-Crown of the Ancient Dungeons
Scarlet Hall of the Reaction-Crown
Nest-Cellars of the Bubbling Hill
Witching-Pipes of the Unfinished Pagoda
Grotesque Colossus of the Elemental Daughter
Many-legged Serpent of the Double Contrivance
Hive Emperor of the Black Holt
Centipede-Creator of the Crocodile-Statue
Reaction-Docks of the Bubbling Forge
Poisoned Halls of the Horrid Court
Hunting Grotto of the Towering Rift
Lifting-Lens of the Necromantic Spire
Polluted Hag of the Infesting-Pillars
Ancestral Tower of the Reawakened Hound(s)
Oracle-Statue of the Bronze Dens
Corroded Contrivance of the Plague-Rune
Enclosed Kennels of the Crimson Aerie
Offshore Necropolis of the High Marsh
Bronze Stronghold of the Sacrificial Spiral
Breeding-Wheel of the Factory-Cottage
Winter Vats of the Immoral Naga
Master Horde of the Crimson Hag
Bone-Vines of the Concealed Pyramid
Perfume-Orb of the Scarlet Monster
Sand-Pools of the Quaking Hill
Centipede-Basilisk of the Moth-Idol
Villainous Cyclops of the Army of the Chieftain of Goblins
Aerial Obelisk of the Painted Fane
Vertical Necropolis of the Red Garden
Binding-Farm of the Cunning Dens
Tentacle-Connector of the Star-Edifice
Insidious Pudding(s) of the Killing-Lens
Three-Part Domain of the Simulacrum Cocoons
Obsidian Bluffs of the Oracle-Globe
Paradoxical Kiln of the Mosaic Kennels
Zombie Genie of the Illusion-Vortex
Insane Salamander of the Deceptive Asylum
Dark Circle of the Scarlet Clan
Mist-Jars of the Crimson Pyramid
Limestone Mill of the Entombed Barracks
Zombie Tribe of the Imprisoned Priest(s)
Platform Rift of the Slaying-Barracks
Feral Cult of the Skin Ship
Lunar Golem of the Dank Court
Emerald Lighthouse of the Flame-Princess
Entropy Sphere of the Vile Labyrinth
Polluted Berserker(s) of the Watery Fortress
Cursed Wolves of the Sea-Infiltrator
Pattern Well of the Water Rat(s)
Elephant-Clan of the Mental Zombies
Moon-Statue of the Ghostly Yeti
Furnace-Gallery of the Insatiable Coronet
Octagonal Stockades of the Ghostly Worg(s)
Hidden Lodgings of the Water Statue
Summoned Alchemist of the Jade Tree
Undead Genie of the Dragonfly-Ooze(s)
Snake-Pudding(s) of the Jewel Keeper
Mad Skeletons of the Dark Keys
Focus-Keys of the Egg Laboratories
Growth-Globe of the Grotesque Pudding(s)
Drilling Lair of the Crocodile-Cultists
Tuning-Gallery of the Hydroponic Bridge
Midnight Pyramid of the Unthinkable Edifice
Scarlet Daughter of the Death-Master
Flesh-Beacon of the Lesser Monks
Betrayal-Keys of the Walled Monastery
Temporal Cocoon of the Hive Bishop
Illusion-Globe of the Flying Monks
Horrific Gatherer of the Reaction-Lens
Crimson Berserker(s) of the Criminal Hall
Dragonfly-Slitherer of the Death Cages
Crypt-Pillars of the Obsidian Tower
Moth-Chimera of the Bone-Octopus
Bronze Troll(s) of the Diseased Tribe
Iron Wizard of the Sentient Outpost
Spell-Colossus of the Black Mill
Raider-Apparition of the Horrific Captive
Reaction-Mirror of the Slime-Hatchery
Feathered Slitherer of the Sea-Sisterhood
Mutant Sisterhood of the Mosaic Tower
Sapphire Isles of the Dream-Lighthouse
Skeleton Stage of the Leech-God
Moth-Cyclops of the Brain-Barge
Star-Maze of the Meat Organs
Entombed Castle of the Emerald Mines
Horned Palace of the Emerald Kennels
White Lighthouse of the Pod-Palace
Slime-Device of the Pleasure Vortex
Elliptical Contrivance of the Blood Hornet(s)
Circular Cairn of the Glittering Sanctum
Mummification Ship of the Murder-Garden
Crystalline Barracks of the Caterpillar-Crafter
Dissection Catalyst of the Mutant Cultists
Polluted Mummy of the Skeletal Lich
Fortified Asylum of the Death Spire
Deadly Crags of the Immortal Crown
Mountain Cathedral of the Shaping-Disk
Many-legged Behemoth of the Entropy Pits
Deluded Reaver of the Smoke Scholar
Fortress-Chapel of the Singular Galleries
Puzzle-Crown of the Filth-Garden
Jewel Brotherhood of the Conjoined Circlet
Sub-House of the Coastal Edifice
Cruel Court of the Sacrificial Hive
Skin Sphere of the Master Wyvern
Fever-Kiln of the Tentacle-Pens
Shadow-Swamp of the Invulnerable Galleries
Ship-Dimension of the Weird Hill
War-Pipes of the Resurrected Hound(s)
Desolate Cradle of the Plague-Rooms
Genius Burrower of the Cliff-Zeppelin
Heliotropic Court of the Diseased Hunter
Blue Bazaar of the Black Quarters
Bubbling Keep of the Killing-Tower
Leopard-Tree of the Tuning-Catalyst
Bone-King of the Lava Troglodytes
Howling Lich of the Lethargy-Mansion
Ghoul-Disk of the Lightning-Token
Rearrangement Flowers of the Desolate Cocoon
Eye-Hive of the Fossil-Bowl
Twilight Hatcheries of the Genius Ceremony
Snake-Larva of the Dinosaur-Salamander
Minion-Pens of the Grotesque Sorcerer
Breeding-Statue of the Gnarled Collector
Feral Nomads of the Crimson Canyon
Curious Obelisk of the Death Farm
War-Pillars of the Enchanted Cocoon
Brooding Prison of the Cruel Manse
Vampiric Actor of the Discord-Pens
Painted Dens of the Airborne Canyon
Desolate Prison of the Half-breed Grail
Prayer-Tubes of the Shadow-Stage
Levitating Shrine of the Killing-Vines
Meat Vines of the Dream-Disk
Fire-Camp of the Prayer-Wards
Earthen Barracks of the Demonic Wyvern
Sand-Beacon of the Factory-Stockades
Spell-Mage of the Heart-Idol
Moon-Eye of the Armored Medusa
Jade Goddess of the Waterborne Haven
Malformation-Lantern of the Dragonfly-Golem
Horrid Mansion of the Feathered Djinni
Necromantic Jars of the Entry-Tower
Half-breed Shaman of the Bat(s)(s) of the Death-Pits
Obedience-Cages of the Cabalistic Efreet
Howling Clan of the Confessional Pools
Insane Displacer of the Waterborne Kennels
Aromatic House of the Reaction-Pipes
Ebony Bluffs of the Conjoined Cocktrice
Demonic Mansion of the Sex-Shrine
Moon-Hive of the Cannibal Pens
Criminal Hall of the Earth-Cells
Pod-Galleries of the Dissection Mirror
Outer Traps of the Bandit Killer
Mammoth Master of the Cloud-Witch
Elliptical Craters of the Quaking Necropolis
Titanic Hive of the Mutation-Bowl
Monastic Pagoda of the Corroded Maze
Focus-Hive of the Snail-Surgeon
Skin Token of the Flame Creature
Undead Whisperer of the Skin Organs
Glittering City of the Changing Assassin
Outlawed Infiltrator of the Cannibal Swamp
Rearrangement Pillars of the Grey Glade
Mist-Behemoth of the Fortified Barracks
Grey Fane of the Deranged Minotaur(s)
Entombed Mounds of the Eye-Dancer
Bitter Demon of the Star-Nest
Diseased Wyrm of the Tuning-Beacon
Brain-Mother of the Mutant Berserker(s)
Mutation Camp of the Changing Troglodytes
Black Glade of the Conquered Labyrinth
Insane Worm of the Quaking Sanctuary
Unreality-Frame of the Baboon-Alchemist
Calcified Aerie of the Predatory Binder
Vision-Vats of the Betrayal-Hive
Asymmetrical Keep of the Materialization Perches
Imprisoned Griffon of the Insidious Puppet
Mud-Dwelling of the Resurrected Device
Illusion-Quarters of the Gnarled Priest(s)
Betrayal-Boxes of the Calcified Lighthouse
Entry-Forge of the Singular Kennels
Feeding Boxes of the Ant-Horror
Reaction-Spiral of the Discord-Lantern
Cannibal Mandala of the Circular Hatcheries
Earth-Houses of the Limestone Marsh
Flesh-Pools of the Moth-Master
Bronze Emperor of the Sub-Cocoon
Pattern Nets of the Scheming Apprentice
Murder-Hive of the Sunken Nest
Entombed Pyramid of the Twilight Hatcheries
Elemental Sorcerer of the Decaying Crypt
Lightning-Mirror of the Collapsing Bluffs
Cannibal Portal of the Prison-Cairn
Twilight Crypt of the Hive Chalice
Prayer-Device of the Villainous Chieftain of Goblins
Destroyed Plane of the Slave Hound(s)
Killing-Perches of the Glittering Court
Decaying Cocoon of the Dark Hall
Pattern Rune of the Growth-Vortex
Birthing-Bowl of the Insane Star
Cursed Mounds of the Ruined Forge
Lunar Mage of the Winged Maker
Cockroach-Keeper of the Storm-Garden
Entry-Rods of the Half-breed Priesthood
Philosophical Foundry of the Vision-Coops
Master Abbot of the Dark God
Dark Machine of the Flying Chimera
Dormant Bridge of the Reaction-Spire
Entombed Hall of the Deceitful Worg(s)
Circuitous Holt of the Sacrificial Island
Bubbling Pavilion of the Crude Dungeons
Iron Slitherer of the Transformational Tubes
Predatory Lord of the Diseased Cliffs
Confessional Separator of the Drilling Dungeons
Unholy Guardian of the Bandit Harpies
Pod-Mines of the Demonic Octopus
Materialization Forge of the Enchanted Worm
Cloud-Creator of the Egg Cages
Horrific Breeder of the Flesh-Pits
Ape-Rakshasa of the Reawakened Executioner
Battle-Mandala of the Entombed Mounds
Reaction-Mandala of the Teleportation Spouts
Tall Pavilion of the Ectoplasmic Well
Offshore Mines of the Obedience-Kennels
Spell-Hive of the Three-Part Sanctum
Moth-Hornet(s) of the Hyena-Spawn
Many-legged Sphinx of the Many-legged Mage
Philosophical Halls of the Entropy Flowers
Raider-Doppelganger of the Legendary Pirate(s)
Memory-Compass of the Emerald Hill
Horrid Labyrinth of the Centipede-Eye
Burial Webs of the Sentient Generator
Ruined Generator of the Intriguing Manse
Cyclopean Aerie of the Spell-Connector
Mutant Mage of the Deceitful Giant(s)
Ruined Mounds of the Titanic Megalith
Enchanted Lich of the Awakening-Chimney
Simulacrum Beacon of the Conquered Barracks
Corroded Maze of the War-Houses
Pod-Cellars of the Inverted Sanctum
Man-eating Druid of the Transformational Tomb
Awakening-Machine of the Secret Minotaur(s)
Mosaic Dome of the Silent Bluffs
Intermittent Court of the Diseased Horror
Grotesque Apprentice of the Baboon-Crawler
Cruel Aerie of the Deceitful Medusa
Blood Father of the Invulnerable Monolith
Temporal Cocoon of the Demolished Galleries
Star-Hut of the Cloud Puppet
Unholy Maker of the Cabalistic Monks
Criminal Galleon of the Curious Prison
Moth-Idol of the Entombed Jungle
Breeding Simulacrum of the Tuning-Grounds
Betrayal-Flowers of the Worm-Wyvern
Man-eating Head of the Snail-Worm
Skin Connector of the Imprisoned Keeper
Dark Burrower of the Genius Wasp(s)
Deluded Creator of the Dragonfly-Nomads
Minion-Compass of the Crimson Mansion
Outer Pits of the Immoral Spirits
Heart-Beast of the Lunar Clan
Coastal Hill of the Destroyed Pagoda
Imprisoned Crafter of the Awakening-Keys
Centipede-Efreet of the Star-Plane
Perfume-Garden of the Burned Idol
Mist-Minotaur(s) of the Sabertoothed Binder
Vision-Nets of the Gate-Statue
Egg Docks of the Ice God
Demolished Rift of the Blue Contrivance
Paradoxical Hive of the Fever-Vines
Binding-Pits of the Wooden City
Wooden Stronghold of the Flame-Doppelganger
Poisonous Hunters of the Bone-Lich
Mist-Goddess of the Ghostly Wasp(s)
Star-Pyramid of the Teleportation Moat
Red City of the Painted Cellars
Frightful Hive of the Bone-Carnival
Leech-Chanter of the Eye-Rafts
Mental Resurrectionist of the Infesting-Rafts
Criminal Cradle of the Unholy Exile
Massive Killer of the Unholy Chalice
Dragonfly-Wizard of the Titanic City
Slug-Walker of the Inverted Mill
Horned Grotto of the Pattern Sanctum
Dark Bishop of the Reaction-Rooms
Tentacle-Forge of the Discord-Flowers
Killing-Device of the Ghostly Demigod
Unthinkable Hall of the Hellish Zombies
Poisoned Mines of the Undead Sorcerer
Nest-Spire of the Eldritch Court
Levitating Pavilion of the Aromatic Cairn
Crude Edifice of the Cockroach-Tree
Star-Dungeons of the Mastermind Brood
Airborne Dimension of the Murder-Flowers
Insane Keeper of the Black Laboratories
Jackal-Resurrectionist of the Skeleton Circle
Ancestral Traps of the Star-Court
Desolate Hatcheries of the Horde of the Tree
Conquered Maze of the Mammoth-Cult
Shadow-Orb of the Focus-Garden
Ebony Bastion of the Lightning-Wards
Dissection Barge of the Mental Monster
Ghoul-Vats of the Limestone Labyrinth
Watery Tower of the Sex-Haven
Teleportation Cells of the Ghostly Creature
Cloned Hornet(s) of the Flesh-Hatchery
Vile Necropolis of the Fossilized Megalith
Furnace-Barge of the Fossil-Wheel
Enclosed Pyramid of the Disorienting Abbey
Curse-Docks of the Erratic Isles
Betrayal-Vortex of the Winter Sanctum
Hunchback Magician of the Spell-Mandala
Immoral Father of the Arachnid Fane
Fossil-Hatchery of the Entombed Kennels
Drilling Shrine of the Cursed Prison
Hidden Keep of the Calcified Castle
Obedience-Coops of the Centipede-Lord
Baboon-Daughter of the Gate-Rune
Fossil-Well of the Oracle-Trees
Shadow-Dome of the Guard-Wards
Bridal Prism of the Reawakened Sorceress
Memory-Garden of the Ethereal Lair
Growth-Sphere of the Scarlet Skeletons
Paradoxical Tubes of the Dream-Cradle
Deranged Magician of the Feeding Compass
Black Priests of the Murder-Barge
Octagonal Pavilion of the Bronze Jungle
Harvest-Marsh of the Bleak Keep
Storm-Hive of the Blue Pyramid
Bone-Token of the Confessional Orb
Massive Head of the Flame-Hydra
Asymmetrical Bazaar of the Dream-Monolith
Growth-Jars of the Cursed Outpost
Mutant Monster of the Simulacrum Incubator
Waterborne Mines of the Mind-Forge
Poisonous Princess of the Sacrificial Rafts
Hyena-Circlet of the Summoned Pudding(s)
Lightning-Organs of the Dream-Cells
Imprisoned Priest of the Eldritch Glade
Screaming-Gallery of the Intriguing Stronghold
Living Lair of the Cursed Sorceress
Enclosed Crags of the Betrayal-Swamp
Unreality-Gallery of the Killing-Cairn
Many-legged Cannibal of the Defiled Forge
Fossil-Cairn of the Birthing-Rooms
Leopard-Whisperer of the Confluent Factory
Bronze Gatherer of the Birthing-Spouts
Spell-Compactor of the Hybrid Congregation
Moon-Mage of the Bandit Hunter
Egg Jars of the Slime-Idol
Man-eating Chanter of the Screaming-Priests
Killing-Lens of the Decomposing Labyrinth
Tentacle-Kennels of the Minion-Vats
Industrial Stronghold of the Resurrected Emissary
Sinister Keep of the Inverted Pagoda
Meat Perches of the Awakening-Caverns
Ooze Infiltrator of the Mad Sorcerer
Shaping-Token of the Erratic Palace
Decayed Idol of the Breeding Collector
Bronze Cult of the Offshore Shrine
Belowground Hut of the Sex-Barracks
Toxic Mounds of the Predatory Mage
Immortal Assassin of the Outlawed Lich
Storm-Crown of the Wasp-Minotaur(s)
Insidious Experimenter of the Ebony Bazaar
Blue Dungeons of the Battle-Chasm
Sand-Wizard of the Erratic Webs
Necromantic Portal of the Leopard-Tree
Gluttonous Skeletons of the Sunken Cloister
Crumbling Hill of the Fossil-Tower
Ape-Slime(s) of the Silent Lighthouse
Pattern Spire of the Fever-Keys
Factory-Glade of the Octagonal Court
Insane Princess of the Reversible Dome
Crippled Statue of the Elemental Maker
Ghostly Keeper of the Black Hatchery
Sunken Foundry of the Curse-Tower
Cloud-Artifact of the Moon-Sphere
Broken Warlord of the Hydra(s) of the Spiraling Sanctum
Leech-Octopus of the Deceitful Shaman of the Worg(s)(s)
Elemental Experimenter of the Mind-Pillars
Hyena-Goddess of the Toxic Brewery
Gate-Wheel of the Shaping-Frame
Spell-Kiln of the Infesting-Garden
Dinosaur-Brood of the Legendary Mushroom
Death Channel of the Labyrinthine Isles
Poisonous Creature of the Bubbling Dimension
Obsidian Webs of the Industrial Galleon
Screaming-Mandala of the Bone-Pits
Demonic Chalice of the Granite Dens
Toxic Harbor of the Mental Society
Crocodile-Golem of the Sabertoothed God
Triangular Craters of the Prayer-Spiral
Hybrid Sphinx of the High Tower
Deluded Gatherer of the Collapsing Aerie
Spider Device of the Azure Marsh
Dark Foundry of the Centipede-Master
Industrial Isles of the Tentacle-Houses
Granite Grotto of the Monkey-Whisperer
Ant-Hornet(s) of the Spider Perches
Feeding Dens of the Mammoth Monks
Ghoul-Altar of the Tumbled Island
Belowground Generator of the Guard-Well
War-Organs of the War-Vines
Mammoth Serpent of the Storm-Barge
Monkey-Demon of the Buried City
Simulacrum Cages of the Star-Halls
Eldritch Bastion of the Howling Ooze(s)
Ethereal Pavilion of the Burial Ovens
Fortified Galleon of the Cursed Keep