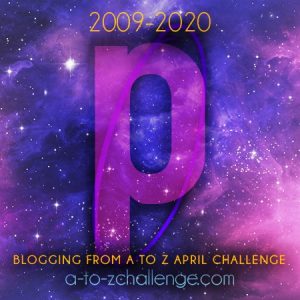 A silly word, to be sure, but I find it useful at times to describe certain growth of a companion.
Companions in D&D games are in a strange position. On the one hand, a horse is a horse, right? Four legs, two Hit Dice. Horses are bigger and harder to kill than normal people, and that seems pretty reasonable.
D&D heroes quickly outgrow these mounts, though. Even as soon as fifth level a failed saving throw against a fireball can blow the mount out from under a rider. Yes, feats and whatnot can improve the situation, but it's probably a poor rate of return on that investment.
For a normal horse, I'm actually kind of okay about that. It's pretty badass, being able to survive a fireball that killed your horse. Sucks that you have to walk now, but it can be taken as a sign that you are becoming more than a normal person.
Characters who pay build resources — take a class (or in my case, path) or feat to get a special mount — having to regularly replace the mount because it's too fragile is not fun. This applies to other animal companions as well, of course, familiars, cohorts, and so on.
This is addressed in the Pathfinder Roleplaying Game by giving class-granted companions advancements as the character gains class levels. Similarly, the maximum level of a cohort gained via the Leadership feat is based on the leader's level (modified by Charisma).
The system I'm working on will do something similar, but I've got two axes to work with: level, and highest path. At level 14 a companion should be about as durable regardless of path, it needs to be able to survive the rigors of interaction at that level. A companion associated with a champion path also should be better than a companion associated with a basic path.
Or, as I put it in a PM on Facebook, at level 14 a basic horse is a really, really tough horse… at level 14 a champion horse might have wings and a jetpack.
There are several ways this could be implemented, but I realized there's a fairly straightforward and simple one. For each level of the companion, the companion can gain an evolution up to the path (or feat tier) granting the companion. That is, if a character gains a mount via a basic path, or via a feat taken with a basic feat, at each 'basic path level' the mount gains a 1-point evolution (but is not eligible for 2-, 3-, or 4-point evolutions). A mount gained via an expert path or via a feat taken with an expert feat also gains a 2-point evolution at each expert path level (and is not eligible for 3- or 4-point evolutions). A mount gained via a master path or via a master feat also gains 3-point evolutions at master path levels but cannot get 4-point evolutions, and a mount gained via a champion path or a champion feat gains 4-point evolutions at champion path levels.
This applies also to animal companions… I'm not sure yet what I'm doing with familiars.
The evolution point totals are lower than for the companion than they are for the eidolon until level 10. At level 10, if the character improves the mount to a master or champion mount the point totals are higher (up to 17 points higher at level 20, if a champion: 43 to 26). I'll want to see how that works out, but honestly, as a champion ability at level 20 it should be pretty impressive.