I'm reviewing my Polyhedral Pantheons material and building a deck of cards to help me actually apply the process a little more easily.  I wanted to automate the card layout and construction as much as possible, so I'll be creating XSL-FO files (to be converted to PDF) from text data files.
I find that testing data can be done through close examination of the data files, but that's tedious and error-prone.  If I can visualize the data somehow it is often much easier to spot gross errors.  Not spelling mistakes and the like so much as structural discontinuity.  For instance, I once had Doxygen build a function call map for my program and discovered that I was initializing some things twice, which would have caused a problem.  I was unlikely to ever find it through code examination unless I noticed the output was wrong and had to debug the program, here I had a picture in front of me going "you're calling this two different ways, dummy".
I built a graph showing all the domain relationships identified in the d20 PFSRD Domains list.  I left out the stand-alone domains, but thought this graph might be of interest, or at least mild curiosity, to others.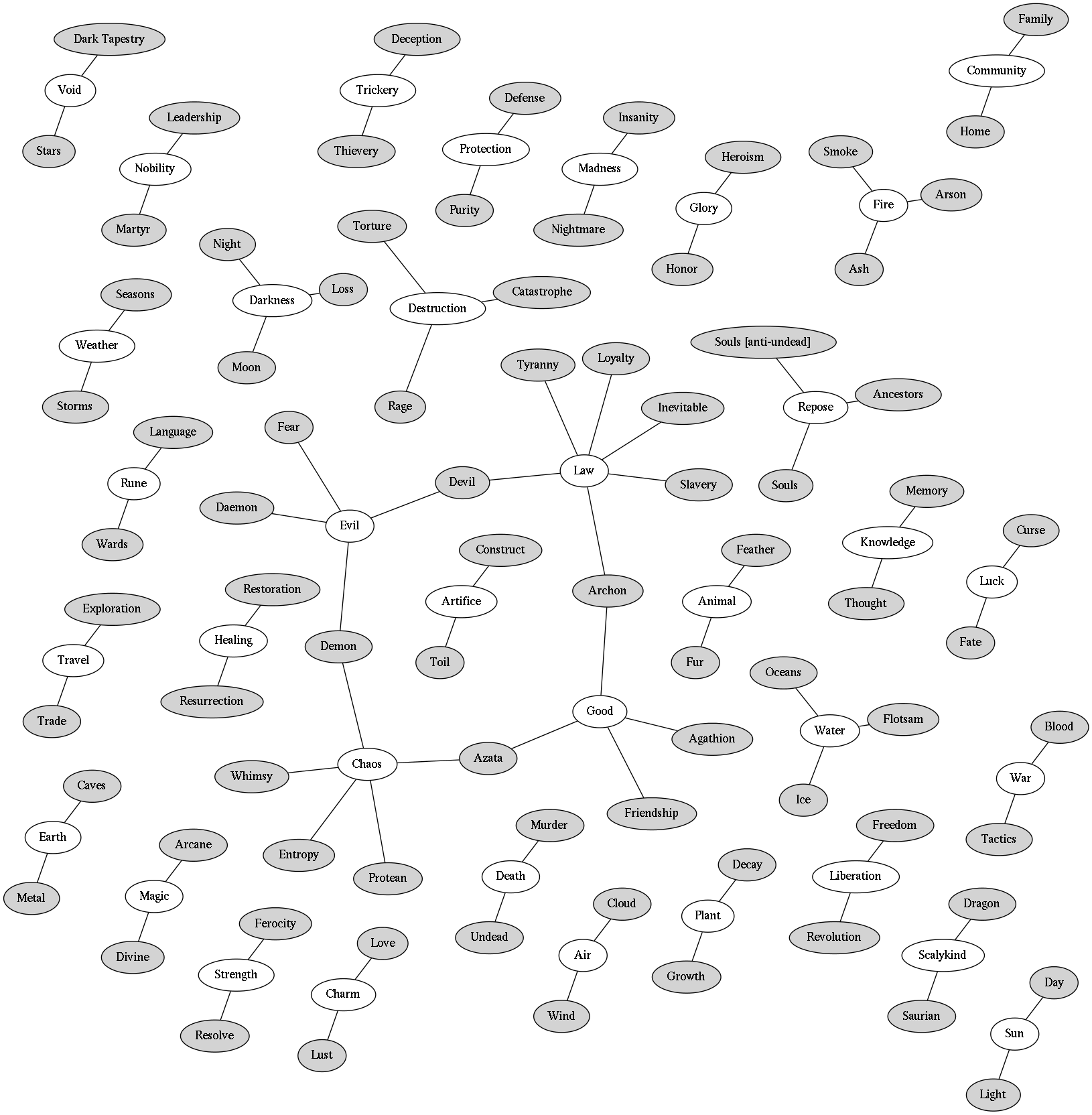 I'd like to see some more 'star' arrangements, domains with more subdomains, but it's a start.