The primary option for gaining experience points in Seekers of Lore is to discover and recover that which was lost.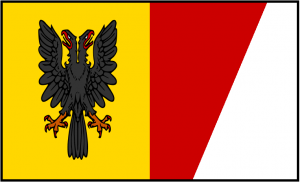 Knowledge in general and special items are prime candidates for this activity, and easily portable.
Not so portable, but may easily be as valuable or more in the long run is to explore and successfully settle land. This can easily be made a subgame of itself, the development and rulership over a demesne.
I have not yet determined the exact rules for this, but I have many examples to work from in developing them. I describe them below, including a surprisingly large list for Dungeons & Dragons 3e, 3.5, and Pathfinder.
Existing Demense-Level Rules
In fact, there are a fair number of examples. I describe below the ones I can think of offhand, in the approximate order I became aware of them.
First Edition AD&D
I think I first saw these in Advanced Dungeons & Dragons. When a character reached a certain level, for most classes ninth, and met certain conditions including establishing a base (a keep, a hideout, a church), a number of followers with abilities appropriate to the character's class would appear to serve. A fighter could expect a group of soldiers and men-at-arms, a cleric could expect some acolytes, and a thief could expect to start a thieves' guild. Magic-Users had to be slightly higher level (twelfth, as I recall) and had to establish a tower, and could expect some apprentice wizards.
I don't remember very certainly what rules were presented, but I'm reasonably certain they were in the Dungeon Master's Guide and were complex and convoluted, because that's how Gary rolled. I've got the books around here somewhere and could check if I'm feeling very curious.
Companion Box Set
If Basic D&D focused on the dungeon and Expert D&D focused on exploring the wilderness, Companion D&D could be described as focusing on rulership. I remember seeing rules for establishing and developing a demesne, including how to track settlement numbers, taxes, and mass warfare.
As I recall it was fairly abstract, but still had more math than I'm excited about in my ever-increasing age. I've got the Rules Cyclopedia in a box in the garage, and a copy of Dark Dungeons (Rule Cyclopedia-based retroclone, though I'm not sure this information is in that book). I think I'll review it to confirm my recollection, but I'm reasonably certain it's not quite what I'm looking for.
Second Edition AD&D
This edition more or less followed the AD&D 1e approach, and I think had somewhat more information about building castles than the other editions.
AD&D 2e, though. I don't remember seeing in the Dungeon Master's Guide or the supplementary blue books much on rulership and demesne management… but I haven't spent very much time with this edition in a very long time indeed. I'll keep it in mind should I run out of other ideas.
Birthright
Dear gods, I almost forgot Birthright!
Birthright was an AD&D 2e setting based primarily on demesne rulership and is probably the single-largest attempt at such rules that I'm aware of. I certainly will review the rules for this, though I definitely remember them getting somewhat complex… but not horrendously so, for the time. There is also a Birthright Community at http://www.birthright.net, and they've worked on porting to D&D 3.x and D&D 4e (available in the downloads section) that I'll want to check out.
Third Edition D&D, and 3.5, and Pathfinder
I'm going to lump these together, since the frameworks are generally close enough to the same that there differences are smaller than the changes I expect I would make.
Almost nothing, early in D&D 3e and 3.5, at least from Wizards of the Coast. The Leadership feat got you a cohort and some followers, but with the focus being so much on 'kill things and take their stuff' as it was I don't remember very much at all about rulership. Eventually there was some information in the Player's Handbook II and the Dungeon Master's Guide II, as I recall… and some books by third-party publishers that are relevant.
(No, I don't have an affiliate ID with OneBookShelf… but I did just apply for one , to perhaps help offset how much I spend there! Especially since I'm putting the links up anyway so you can see what books I'm talking about.)
Closing Comments
Well, this post didn't go as expected. I thought I'd summarize some of the rules I plan to use, but when I started to touch on background material that influences my thoughts I discovered there is a lot more available than I originally realized.
It appears I have more research ahead of me than I honestly thought I did.
For that matter, I'm certain there are relevant references that I missed altogether. Does anyone have any suggestions for other references and sites I should look into?