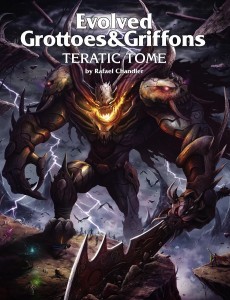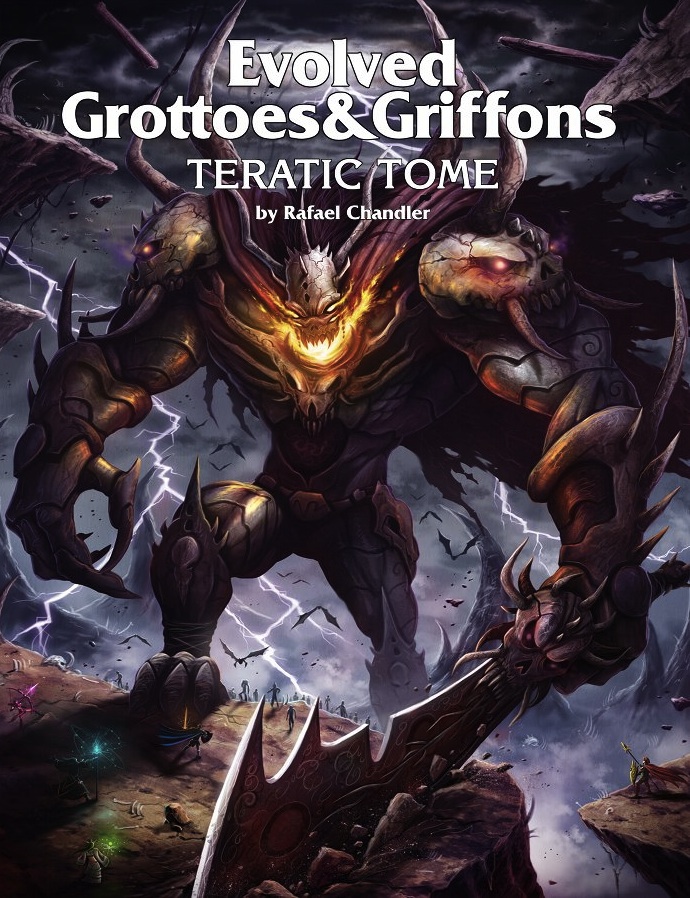 For some time now I've wanted to rework some standard monsters into more 'Teratic form'. I need a break from the Echelon Reference Series, if only for a few days, so I thought I'd take a run at some.
There are four primary points to remember in these adaptations.
They are inhuman. It is not enough to make them look different, there must be something other about them. This otherness does not need to be horrifying, but it has to stand out as not human.
Grounded in the setting. The monsters in the core rules (any core rules, really) tend to be written to be somewhat generic, so they can be readily applied in many campaigns and settings. Teratic monsters have at least an implied setting — I may not know where the Forest of Kirela is, but I know you can find hilljacks there… unless they find you first.
There is nothing quite like them. Each monster (or group of like monsters may share some characteristics with others, but there is something that makes them stand apart from even the others they are similar to.
Identifiable even when not present. Whether it's the spoor they leave behind, the nature of the wounds they leave on their victims, or the omens of their coming, there are signs that they have been or will be present.
I had originally planned to focus on one creature type at a time, but I think instead I will pick a theme and build around that, probably using multiple monster types. This gives me a little more freedom to pick while I'm getting a feel for the process, then I may decide to narrow my focus.
So, since my imagination needs help, I have some random ideas to get me started.

Thirty Small Gods
Aza, Queen who Slithers in the Night
Wuela, Musician of Revenge
Krakashta, Summoner of the Seas
Tseesh, Fire of Sorrow
Ptosheshtua, Worm of the Midnight Dark
Yashta, Hawk of the Seasons
Qua-Quoshtu, Redeemer of Nightmares
Mashta, Saint of War
Yor-Tua, Rider of the Deep
Krakak, Dragon of the Sands
Hulimai, Sword of Fear
Aela, Servitor in the Pathways Below
Ravakles, Guardian of the Forgotten
Ada, Arbitrator who is Blind
Zitara, Echo of the Underworld
Kirela, Hunter of Judgment
Samoth, Weaver who Sleeps
Hadesh, Thief of the Sands
Tol'ao, Keeper of the Seas
Yolonos, Speaker of Winter
Ziela, Saint of Nightmares
Tsatan, Dragon of Judgment
Tholzeph, Speaker of the Abyss
Dira-Pheth, Serpent of Mercy
Tolela, Echo of the Full Moon
Zulena, Overlord in the Pathways Below
Tsashta, Singer who is Blind
Luneshtua, Thief of the Stars
Tsak, Herald in Darkness
Quartoa, Weaver in the High Tower
I'll have to think about these and what they might mean, since the meanings do not have to be obvious.
I should also generate some other elements (locations, customs, beliefs) but unfortunately my portable library drive is broken and my books are at home. I'll have to come back to that.