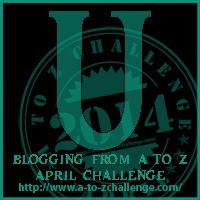 The other day I was working on The Keys of Heraka-at and realized that by and large 'conventional treasure' is not a major feature of this adventure. The primary reward of this adventure is the knowledge needed to become the new Donnerkonig — the items that are needed, where they can be found, and what needs to be done with them — rather than gold or jewels or even magic items.
That got me thinking, and I wonder: is conventional treasure really that significant a draw in play?
I've been playing mostly old school games for the last few years: D&D 5e playtest to start, and that version felt pretty old school, then Adventurer Conqueror King, OSRIC, and currently Swords & Wizardry. We've even had some Tunnels & Trolls in there, if only one session. In all cases, anything we find that looks valuable and we can find a way to get home comes with us, if we have any say in the matter. Coin and gems, magic and mundane, if we reckon we can either sell it or use it, we take it with us.
Maybe it's an old school thing, but honestly, except for the experience points I find I have little use for the treasure itself. Magic weapons and armor (Erik? Can I have some magic armor? Please?) I can put to use, other magic items (such as the bag of holding and the rope of climbing) are useful, but monetary treasure itself? I find I don't seem to have much to do with it, except buying the occasional potion of healing or lending it to Joe so he can scribe more spells into his spell book.
In newer editions of D&D monetary treasure can be rather more important because, thanks to the MagicMart-style market rules, it maps directly to personal power. Accumulate enough gold and you can buy your way to increased personal power. In old school games I have the impression that many of the uses of money are to take care of things present to bleed off money (training, I'm looking at you, but spell transcription and some other activities certainly count too).
I think perhaps in this sandbox many rewards will be less tangible, but perhaps more useful. Knowledge that helps you work toward your goals, favors from powerful entities, tools that help you achieve your goals. Even magic items, at least in some cases — consumables are basic resources and I think should be readily available, but more profound items should probably be more significant, such as the treasures of the Donnerkonig. The simple accumulation of gold can have some utility, but maybe these other things will have more appeal.
Am I off track? What do you think? Does monetary treasure have more utility and value to old school play than I think it does? Does it serve greater purpose than giving experience points and taking care of things whose primary purpose is bleeding off money?
Or is it better to link rewards to goals more directly? Is it likely to encourage players to become more engaged because they seek out specific rewards to help them achieve their goals?