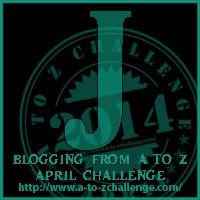 About ten years ago I played in a campaign based on the Warhammer setting. We were operating out of Mordenheim, nominally working for a "Mr. Graf", a businessman with broad contacts within the community and an almost-explicable amount of wealth because of it.
My first character, Jerris the Toolsmith… well, evasion doesn't work when you fail your Reflex save, and that much fire is bad for a third-level character's complexion. His cousin swept up the ashes and took him home, and my next character was Joachim Baas, assigned to provide transportation and ship-based support in dealing with some business- and merchant-related difficulties at sea.
Joachim Baas
Wave of Manaan, Sea Ranger, Scourge of Pirates, Captain of the Kestrel.
Role
Theme: Priest of Manaan, lord of the sea and sailor's doom [in the 'this is fated' sense, not necessarily 'you gonna die']. Has a reputation for being dangerous and generous to his crew — sail with him and survive, you will likely be rich, sail with him and die, your family will be cared for…. (Also, Secret Imperial Agent.)
Threats: Hunts pirates and slavers, fights Chaos (self-preservation, and because Chaos-allies often are involved with piracy and slavery), secret agent of the Empire in working to bring Mordenheim under the Imperial Hand.
Rewards: Knowledge of and access to the Temple of Manaan, can often be persuaded to take on sea-based missions if they align with his purpose [your family was killed by pirates or taken by slavers? Entirely possibly he'll hunt them down for you].
Continue reading →