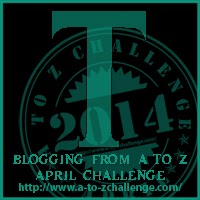 The other day I described the Hall of the Faded Kings as — or rather, updated the description to –
This great hall is lined with mosaics showing great acts of the Donnerkonig over the centuries they ruled, from the mighty acts that established their powers, through acts during their reign, and even the diminishing acts during their decline. [...] the central area, where the floor has a large mosaic of the sign of the Donnerkonig [...]. From this central chamber are four others, each with mosaics alluding to stories of one of the Donnerkonig treasures.
It might be sufficient to leave it basically at that, but I think even a bit of concrete background will provide some useful flavor for the players and help realize the setting.
Cycles of History
"Cycles of History" can be a useful trope because it can be used to form a road map of sorts for those who know enough to examine history. I've got some notes about possible adventures to establish the power of the new Donnerkonig, and I think it might work to have them reflect what came before. These are
Purging of the Xotan Deep (Crown of Rain, near 'X' on the map)
Cleansing of Nilat Wood (Trident of Lightning, near 'N' on the map)
Pirates of Savern Reach (Horn of Gales, near 'S' on the map… I don't know what actually would be done, but while it's easy to make it 'remove the pirates', I kind of like the idea of becoming their king… perhaps that should be a viable means of neutralizing their threat)
Sack of Ulin (Ring of Waves, near 'U' on the map)
(Names may simply be placeholders; I obviously picked them so they aligned with the letters on the map for convenience. See the map at the bottom for reference, Sturmhame is at 'T'.)
Part of the consequence of the Donnerkonig decline is that the conditions that brought about these events are coming about again. It may not be necessary to repeat these events, but the identify situations that should probably be resolved — before or after the return of the Donnerkonig, and may affect the outcome of the missions to establish their power.
I think also including a mosaic for each that provides some hint about what to expect at the place the treasure will be found will be useful. The Trident of Lightning is at Storm Mountain, so a mountain with numerous lightning strikes and the Trident at the top (said mosaic may well have storm metal in it… hmm, perhaps I should figure out the metal associations I was talking about earlier and incorporate them in each of the critical mosaics). In the Grotto of Aeshtua, provide an indication of what Aeshtua is and the sorts of sacrifices she finds appropriate.