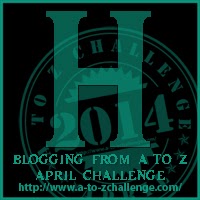 A couple of years ago I wrote a post On Hit Points and Healing, and a couple months after that a post exploring the Implications of Changes to the Hit Point Model. According to my logs, it seems both have been fairly well-received.
It occurred to me recently that the model can be further extended to other purposes. Actually, not just recently, I wrote about this a year ago, too… but with different emphasis, exploring more the idea than the model.
Hard To Kill vs. Hit Points
In the first article I describe a change to the hit point model used in D&D 3.x and Pathfinder that changes play but does not appear to harm balance.
Hit points represent how 'hard to kill' a character is, rather than measure durability to physical trauma. A low-level character is pretty easy to kill (low hit points; most attacks can easily kill him). A high-level character is harder to kill — he is tougher, more cunning, luckier, whatever it may be — and the same amount of damage rolled causes less physical trauma than to the lower-level character. The high-level character doesn't have more meat and thus greater ability to survive trauma, he has a greater ability to avoid trauma. Give him time to take a breather, fix his gear, and patch what small wounds he has taken and he'll be back to form pretty quickly. He's still quite functional (endorphins are wonderful things!), but had he stayed in the fight longer he may have been exposed to the blow that actually would have killed him.
Critical hits and systemic damage such as poison or death magic cause actual trauma. Simple rest won't repair the damage immediately, but longer rest or magic can. It just occurred to me that a 'critical fumble' on certain saving throws could result in injuries considered 'actual trauma' as well — fail a Reflex save against a fireball normally and you're briefly dazzled (not the condition) by flame and smoke, choking on smoke, somewhat singed and tender to the touch, but not hurt that badly really… but fumble the save and you're at least mildly cooked and will need some time to fully recover.
This change does not affect how long a particular fight can last. A character who goes in with thirty hit points still has thirty hit points, and only thirty hit points, to last him the fight, assuming he doesn't get healed during the fight. The only meta-game effect really is that he doesn't need to make use of a healing stick (wand of cure light wounds, which seems to be standard-issue gear for most PC parties as soon as it can be acquired) between fights. It extends the adventuring day and largely avoids the need of an item that annoys me (and many other GMs).
"Hard to Kill" can, after a fashion, be seen as a resource that can be used (or taken away…) and recovers at different rates depending how it happened. Very quickly for things that could best be limited 'per fight', and somewhat more slowly for things that might be limited 'per day', or take even longer or require specific action for things that recover more slowly or with more difficulty.
There are other things that can fit this model, I explore some below.
(more…)