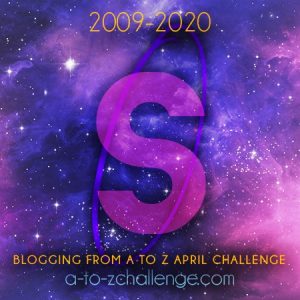 Hopefully a quick second post for 'S', because I need to get onto 'T' (either 'Tiered Abilities' or 'Traditions', and knowing me probably both).
Skills hold a conflicted place in my mind. I like the idea, but they've never really been interesting. They offer some useful abilities and options as a character becomes competent with them, but outside of a few adventuring-specific uses they generally don't do much.
It pays to buy up Perception (which is why Pathfinder 2e made it not quite a skill, but a rating that all classes improve as characters gain levels). If you're a rogue, Disable Device (to go with Perception to find traps) is handy. In principle Heal is a useful skill to help stabilize allies who are dying, but the skill is usually gained by a character who can cast stabilize so I'm not sure how much benefit this gives (also, first aider here… you can stabilize a dying creature in 6 seconds with a measly DC 15 skill check? Damn am I impressed).
Pathfinder Unchained came to my rescue, though. Skill unlocks give you new options for skill checks, rather than just increasing the check modifier. They let you do new things with the checks. This is way cooler than the normal behavior.
The book also introduced other ways of managing skills. Some skills were merged or separated, distinctions were made between 'adventuring skills' and 'background skills', skills became binary 'you have it or you do not' and skill points fell to the wayside, and so on.
Which brings me to the approach I expect to take.
Keith's Choice
Skill unlocks, or something like them, is a given. If you invest in a skill you will not only be more likely to succeed at checks, but you'll get options other people don't.
I'm going to split things up, though. In most D&D rule books I've seen that have skills like this, a skill describes things you can do with it, and includes details like "this skill can be retried" or "this use of a skill can be retried".
I'm going to break things out. All actions will be described in an 'actions' section. Combat actions, of course, but movement actions, craft actions, knowledge actions, all can be described in a big "here are things you can do" section.
Then I can have abilities (skill unlocks, or perhaps 'skill feats', or similar) identify which actions they give bonuses to, and what new options are available if a character has that skill. The bonuses between multiple skills don't stack, but if a character has two skills that can affect the same action, the character gets the biggest skill modifier and can get all options made available to the skill.
To use my favorite example, 'Ride Anywhere' lets you ride normally on or through progressively less likely environments. 'Ride Anything' lets you ride increasingly less likely mounts. If you have both at the Master tier, you get a +3 bonus (not the +3 for two skills) as you ride your giant serpent through the sky.