Overlaid and Displaced
I created two more noise layers (noise 1 and noise 2) earlier. I won't show them here because they are very similar in nature to the noise layer showed on the last two pages.
I took the 'visible' layer I'd created from the overlaid version,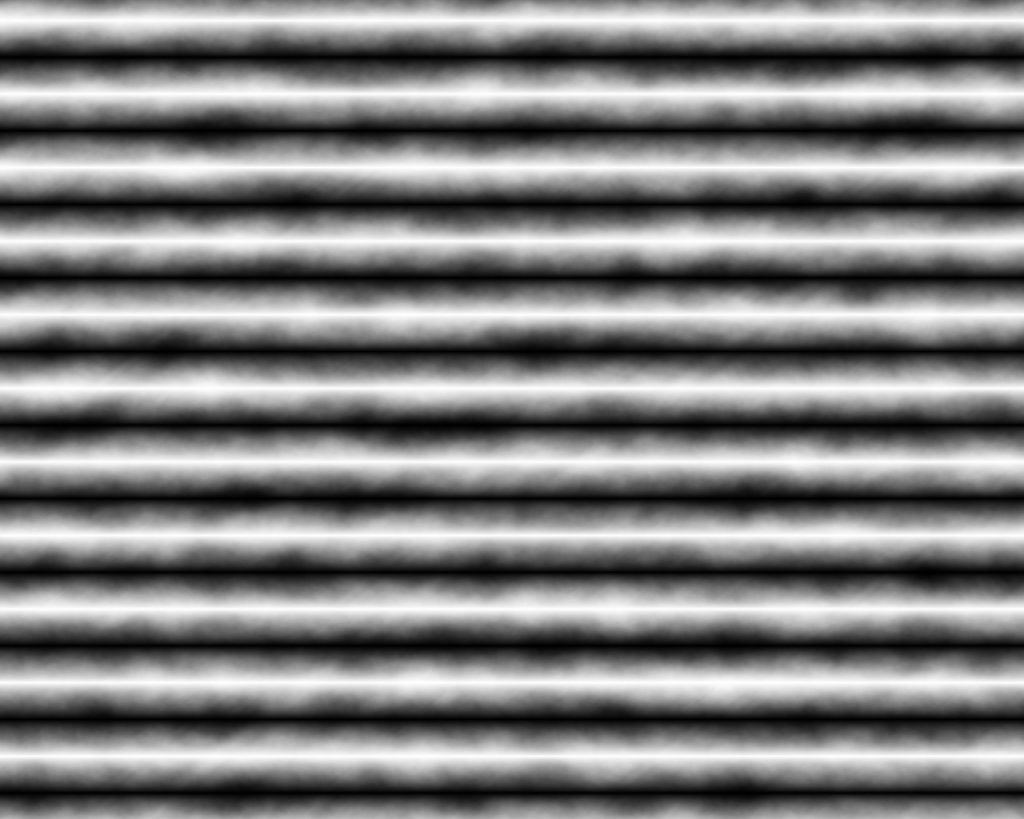 And applied a displacement map with X- and Y-values of 23 (I like prime numbers for this rather than the default 20… I never understood why, but I do), with noise 1 and noise 2 as my input layers. This gave me the displaced image below.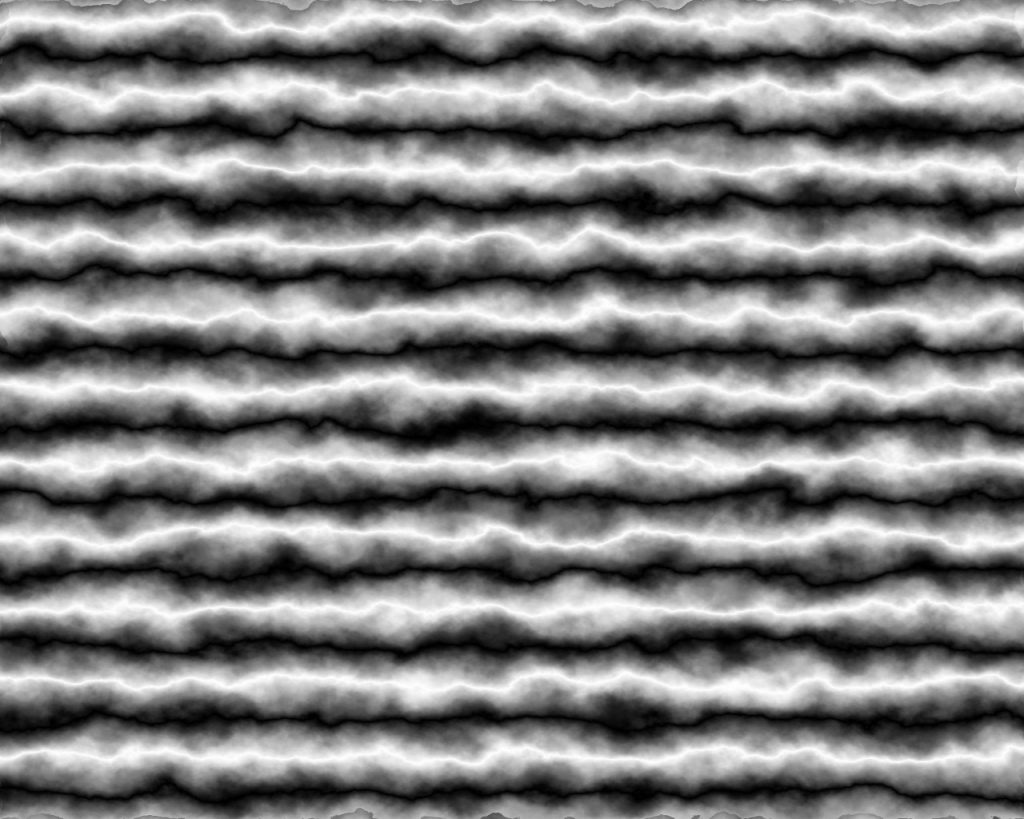 Now we see some disturbance in the ridge lines. Most of the artifacting from the noise is obliterated because the diagonal lines are similar displaced and our eyes don't pick them out as easily. The blown-out areas are now more evident to me (some 'white patches' at the peaks, where the displacement 'stretched' those areas). Those could have been avoided had I worked with slightly different colors in my initial height map, or by adjusting the noise layer so it only ranged from 0..0.5 rather than 0..1 (which means it could overlay, but only darken the image… I'll try that sometime).
Coloring gives me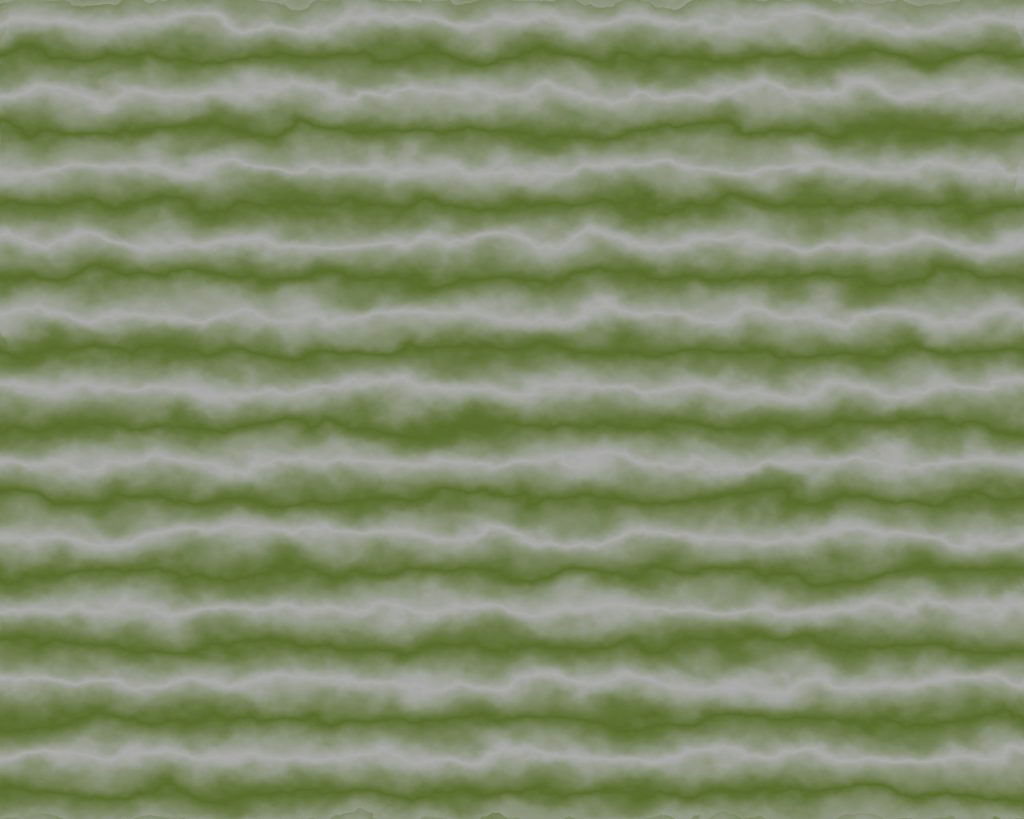 Bump mapping gets to the end result.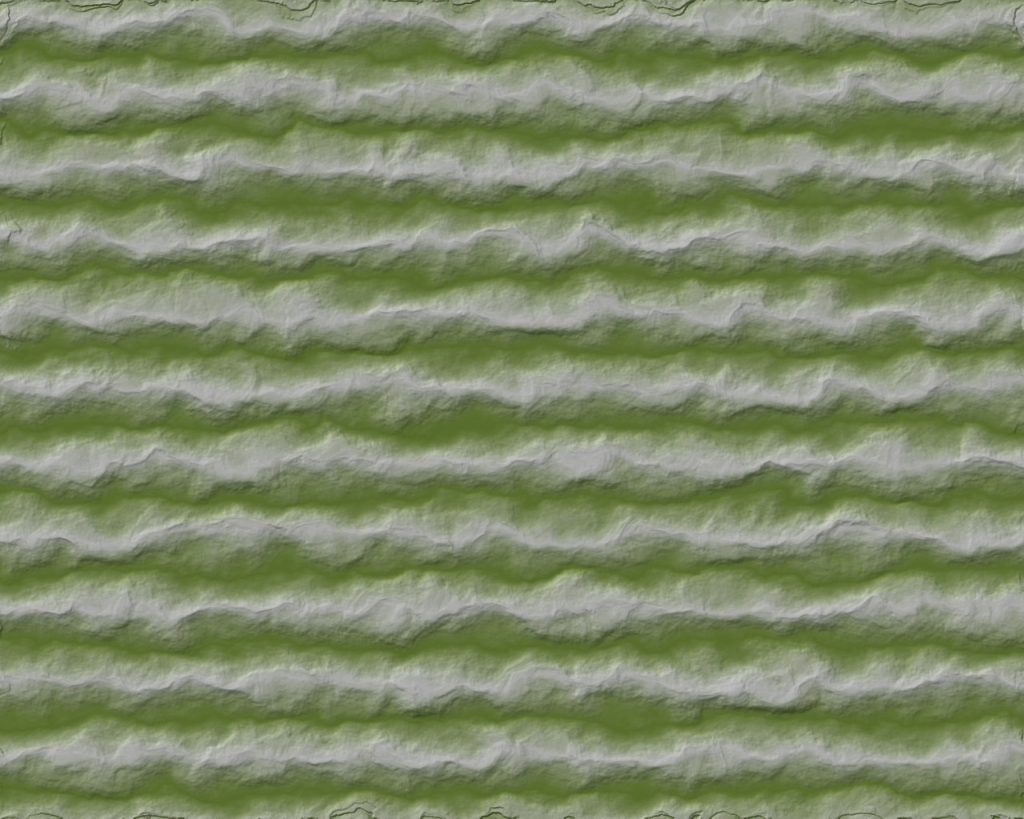 The ridge lines are no longer straight or the same height, but are still discernible. It's easy to trace across the mountain range… okay, yes, the green valleys help a lot, but it's still easy to see where the ridge lines are.
Also, the earlier artifacting from the overlaid noise layer is pretty much gone.
(I will admit I cheated a little: I did two layers of bump maps here, one from the overlaid height map and one from the multiplied height map to give the peaks a little extra pop.)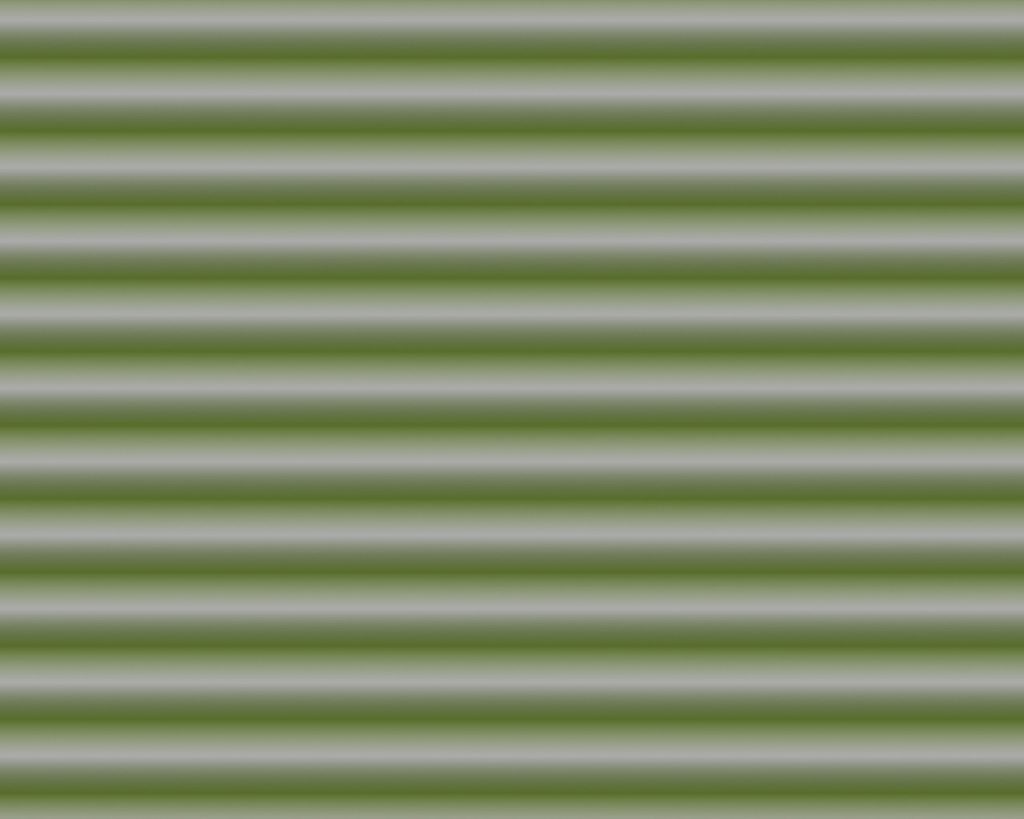 Let's see what it looks like multiplied, though.