Multiplied and Displaced
I used the same noise layers for displacement for this version as the last.
I took the 'visible' layer I'd created from the multiplied version,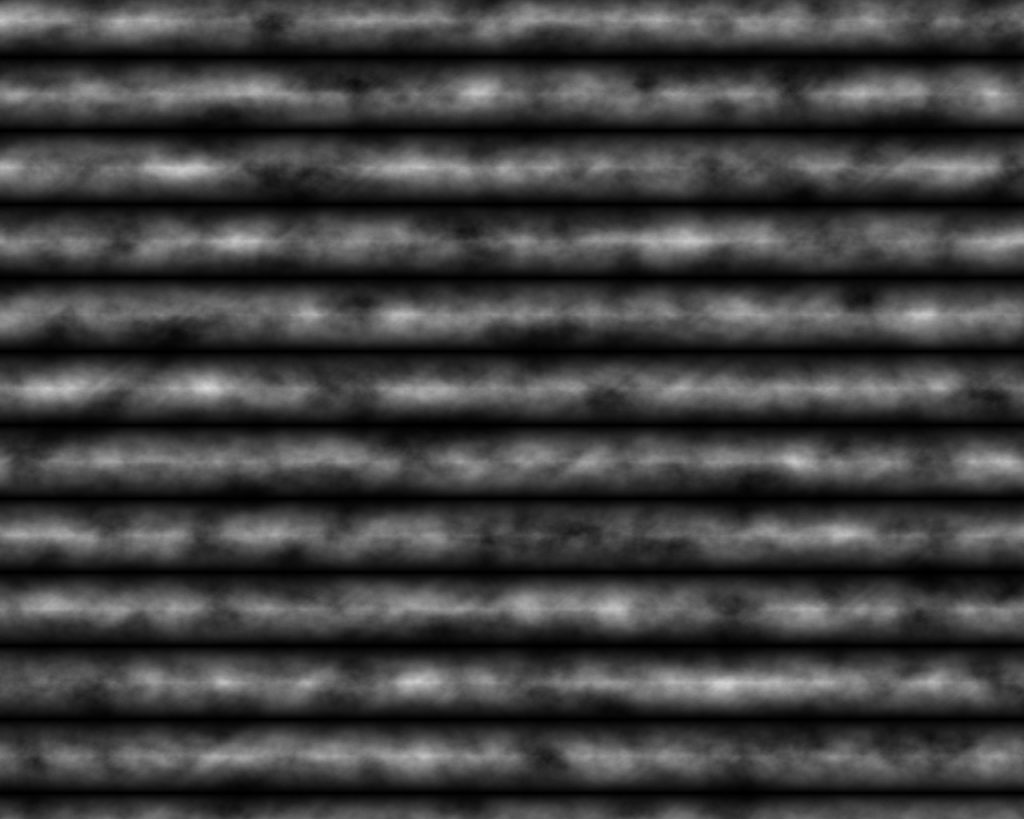 and applied a displacement map with X- and Y-values of 23 (I like prime numbers for this rather than the default 20… I never understood why, but I do), with noise 1 and noise 2 as my input layers. This gave me the displaced image below.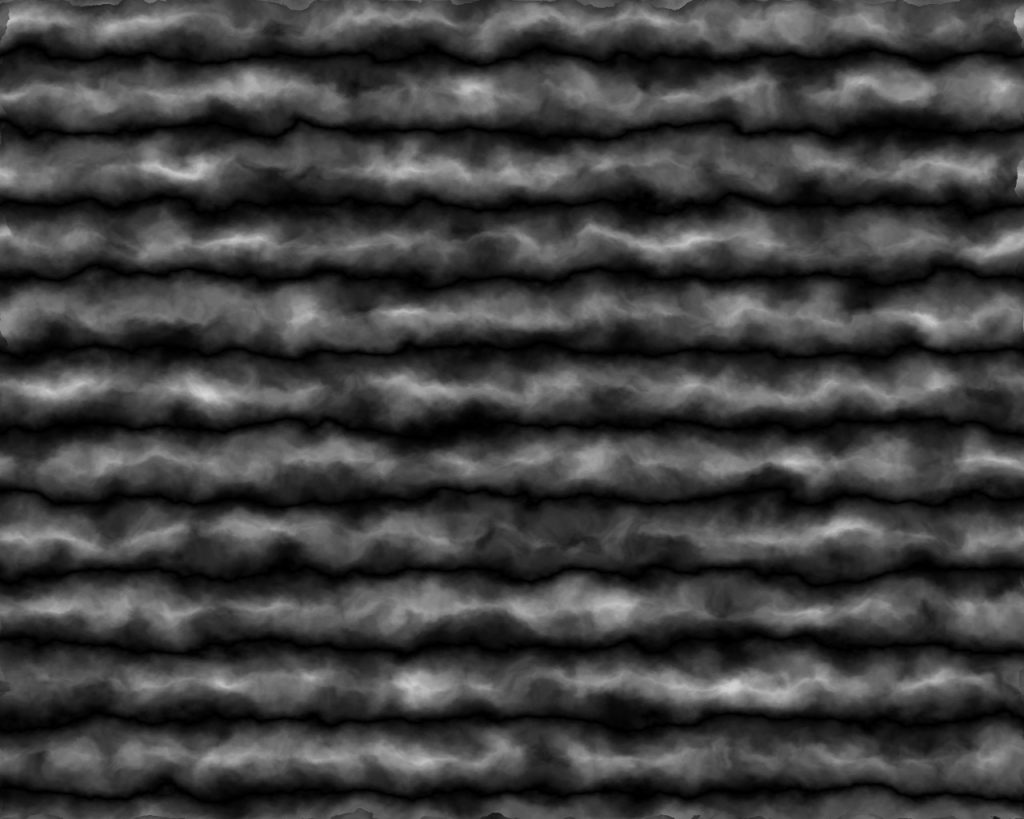 The ridge lines are now disturbed in three dimensions: height (multiplication noise layer), east-west, and north-south. They still follow generally the same paths as the original, but have a much more interesting shape.
Coloring gives me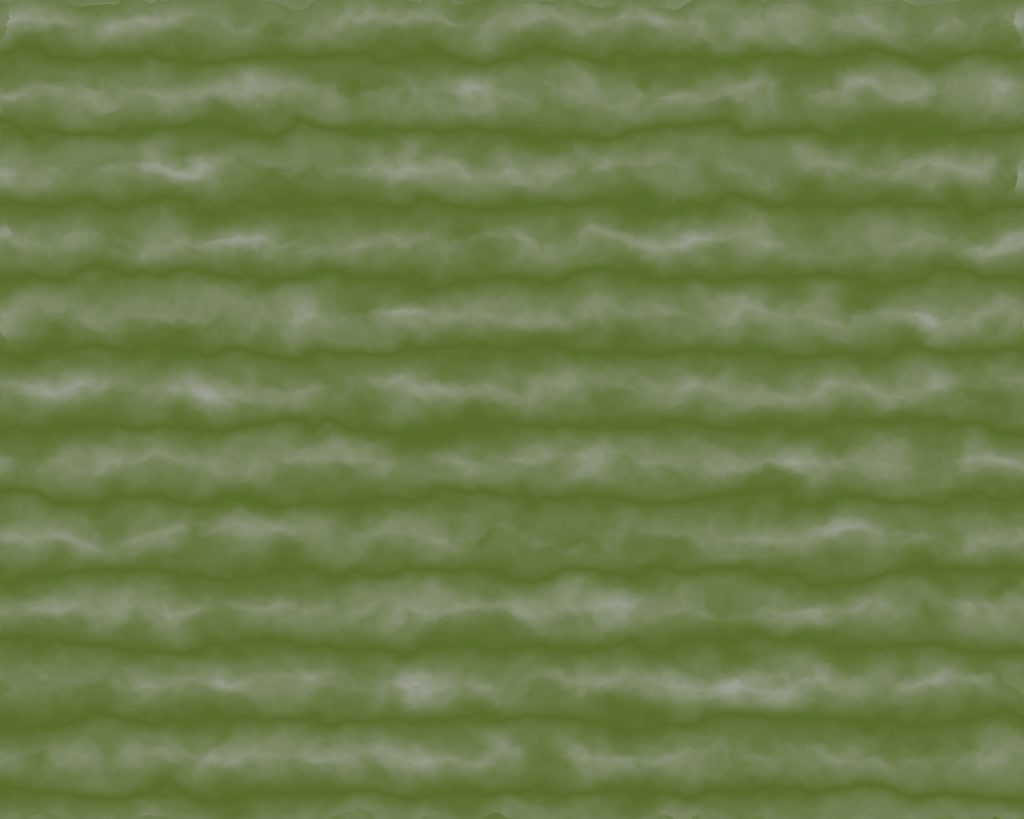 Green and grey again, right. Bump mapping gets to the end result.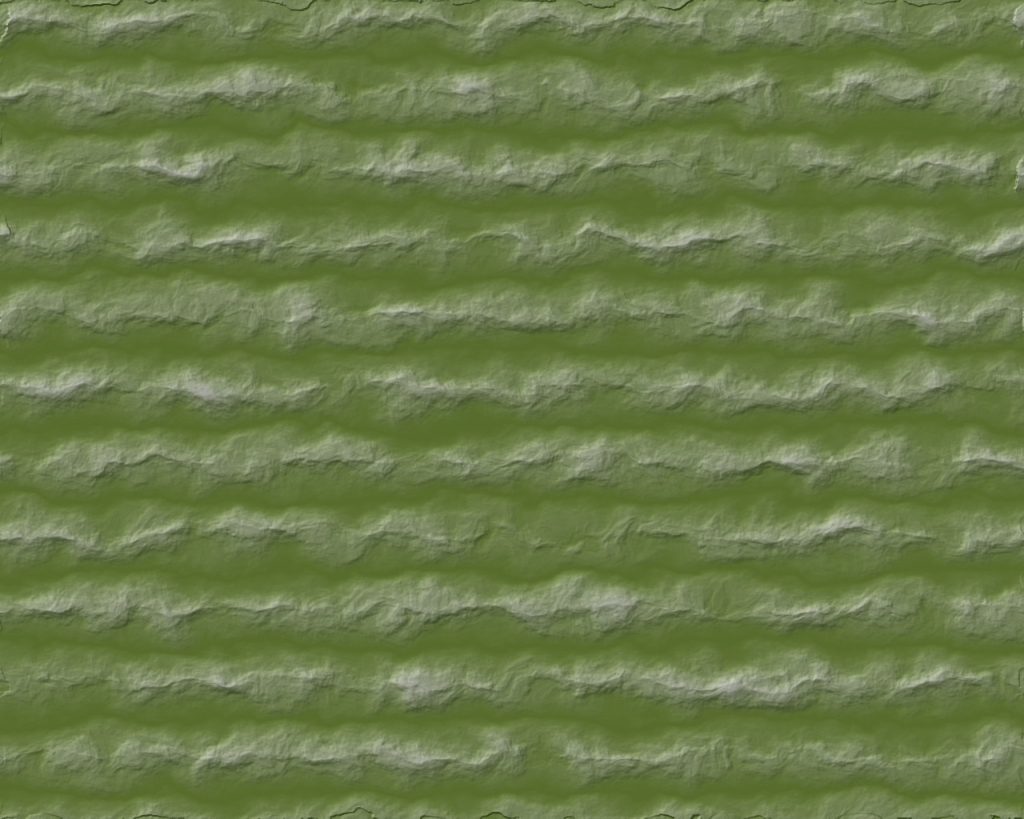 The ridge lines are no longer straight or the same height, but are still discernible… if you look closely. There are places where it's harder to make out, there are valleys and saddles between the mountains in the range, but they're still there. In fact, the 'ranges' are flattened in general (as much be expected because of the amount of change caused by multiplying by the noise layer), but I'm happy to consider those foothills.
Again, the earlier artifacting from the overlaid noise layer is pretty much gone.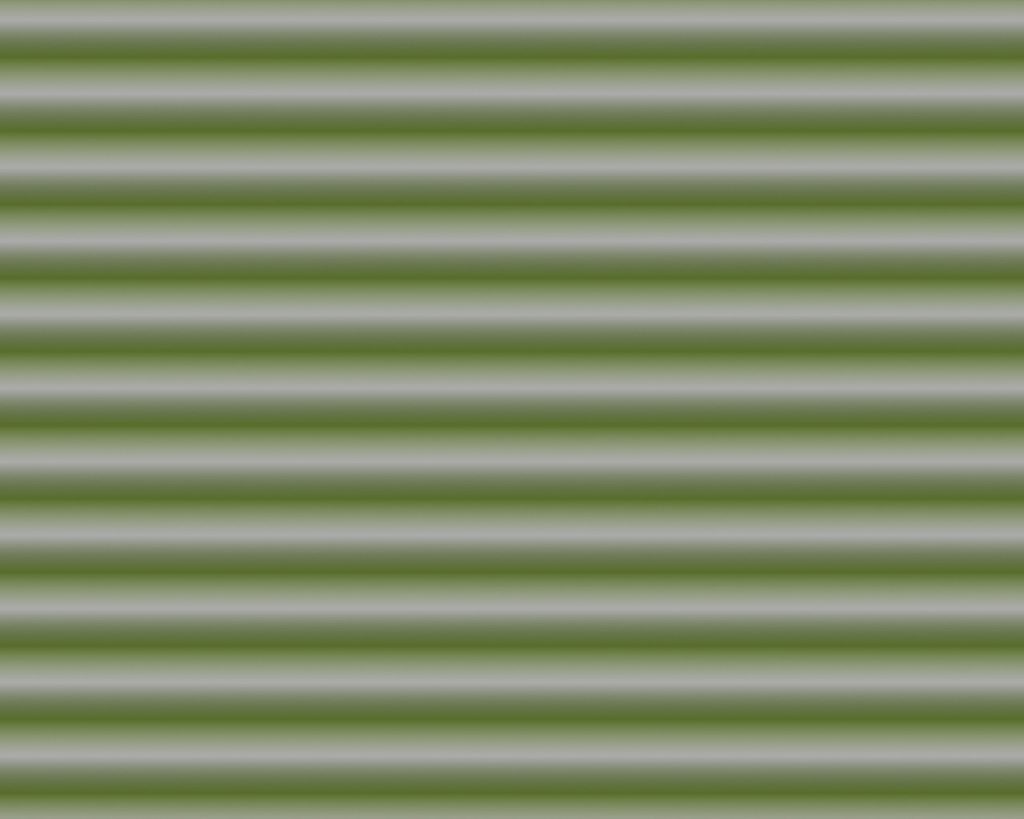 If you don't want to have the mountain flattened so much and can live without the foothills, the next page will show a way to correct for it.